Taylor  Ranch  Kennels  Perm. Reg'd

Is Pleased to

Present  Our

Taylor Ranch Kennels Perm. Reg'd is currently home to 4 wonderful dalmatians.  We have been registered breeders with the Canadian Kennel Club since 1993 and are working towards promoting this wonderful breed.  We are also proud members of the Dalmatian Club of Canada. Located outside of Sherwood Park, Alberta our dals enjoy the country life on our 20 acre ranch with our family of 4.

We believe that temperament and health should come first and foremost when choosing a loving family companion and our dalmatians are a true ambassador of the breed when it comes to GREAT temperaments.  All pups rasied by Taylor Ranch Kennels will come with CKC registration papers, written health guarantees, and be properly raised and pre-spoiled in our loving family home.  For more information on obtaining a pup for your family please email us.

To view pictures of our dals, please see below for the links to our pages.  For more information on our dogs, please email us.

Taylor Ranch Kennels is proud to present dalmatians, dals, spotted dogs, dalmatian puppies, carriage dog, firehouse dog, all puppies are for sale, we are members of the Canadian Kennel Club, CKC, and are registered breeders.

This page was last updated: September 11, 2016
Taylor Ranch Kennels Perm. Reg'd

Brian, Twyla Taylor & Family

Sherwood Park, AB.

(780) 922-3985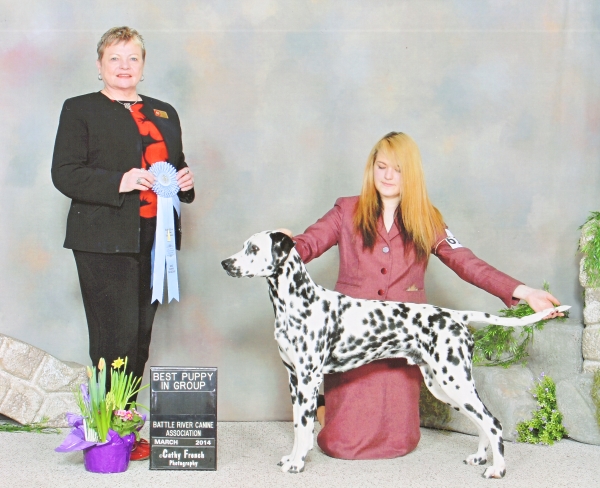 Our pups arrived August 18  !!!!

for more details.